Saturday June 9th 2018, Commissioner of Police Mr. Michael DeSilva marched in his final parade.
In recognition of the occasion the BPS had two guards in the parade for the first time in many years.
Job well done to the Bermuda Police Service, the Royal Bermuda Regiment & Junior Leaders and the Bermuda Sea Cadets!
For more photos, please see our Facebook post.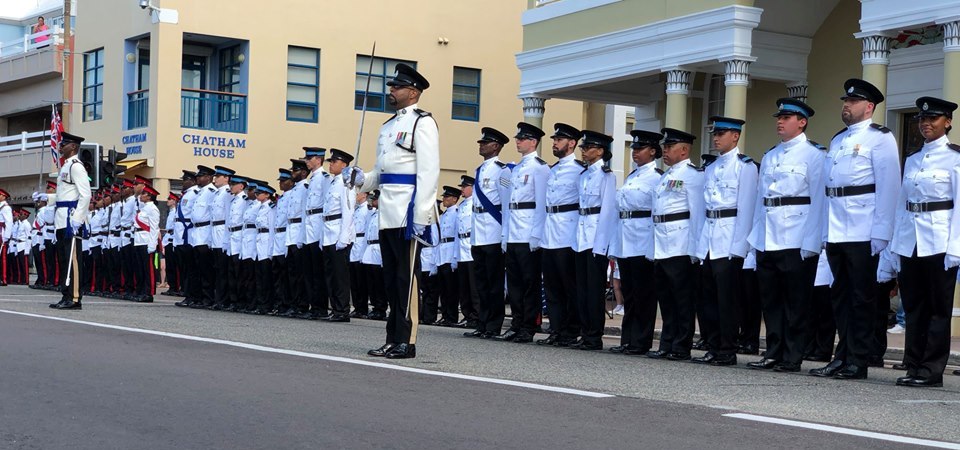 <p>2018 Queen's Birthday Parade</p>