LATEST NEWS, inside the BPS
Visible Police Presence at Paradise Lakes for Peak Summer Months
Thu, 2018-07-12

The area in the Great Sound commonly known as Paradise Lakes is traditionally a 'raft up' area for members of the public in the boating community during the summer months.
After an increasing number of reports regarding anti-social behaviour and the dangerous use of watercraft in that area so far this summer boating season, the Bermuda Police Service Marine Unit will provide a highly visible police presence – particularly during the weekends – to deter any undesirable activity as well as to provide reassurance to the boating public and nearby island residents.
Scam Alert: Menacing E-mail Attempts to Extort Money
Thu, 2018-07-12

The Bermuda Police Service is once again advising members of the public to remain vigilant regarding phone calls, e-mails and other correspondence from unknown persons that attempt to obtain personal information or other sensitive data – or even attempt to extort money.
The below section of a recent e-mail received locally clearly illustrates the tactic.
Reported Missing 16 Year Old Syhon Akinstall
Wed, 2018-07-11

Police are asking for the public's assistance in locating 16 year old Syhon Akinstall of Pembroke who was last seen on Tuesday afternoon (July 10th).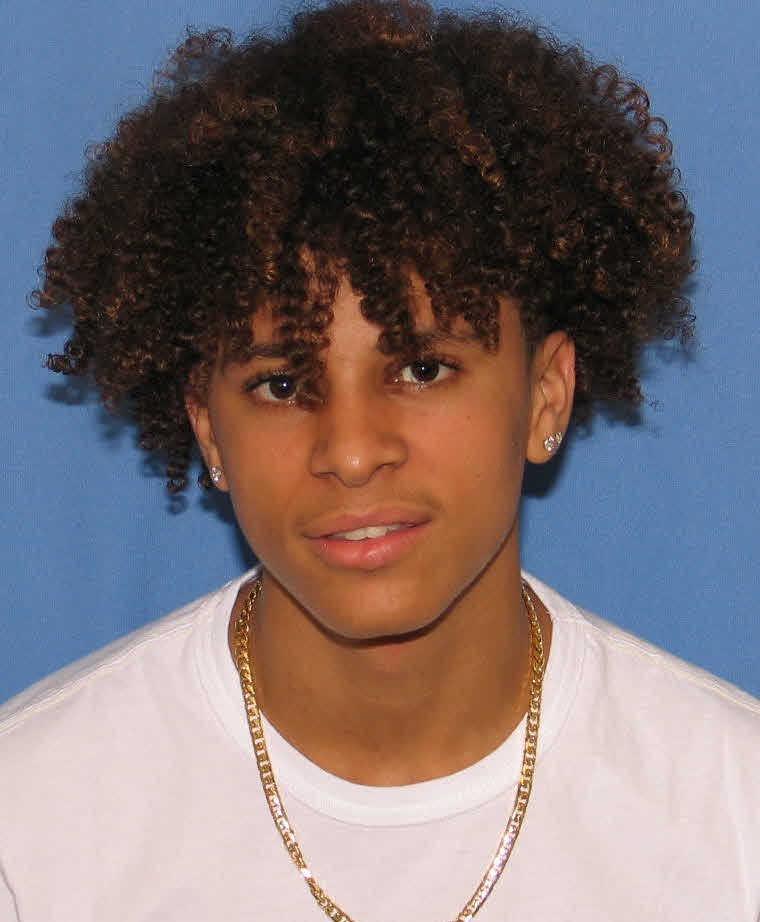 He is described as 5 feet 9 inches tall, 150 pounds, with a medium brown complexion and medium length black hair.
Anyone with any information is asked to contact police on 295-0011.
Man Arrested on the Causeway After Fleeing Airport Customs Area
Wed, 2018-07-11

Around 1:10pm Tuesday, July 10th police officers responded to a reported incident at the L.F. Wade International Airport.
It appears that an arriving passenger, believed to be a 37 year old visitor to the island, fled on foot from the local Customs area for arriving passengers inside the airport.
Police officers pursued the individual and apprehended him a short time later on the Causeway.
Witness Appeal: Man Found Injured on Front Street Early Saturday
Tue, 2018-07-10

Around 3:20am Saturday, July 7th police officers on mobile patrol along Front Street in the City of Hamilton were alerted to an injured male in the motorcycle parking lot near Pier 6.
Officers immediately attended the location and provided first aid to the individual, believed to be a 27 year old Devonshire man.
EMTs quickly arrived on scene and transported the injured man to King Edward VII Memorial Hospital via ambulance for further medical assessment.
Two Men Believed Hurt in St. George's Disturbance Treated & Discharged
Mon, 2018-07-09

Around 1:15am today (July 9th) police officers attended a reported disturbance outside the St. David's Cricket Club.
It appears that a function was being held at the premises when an altercation took place in the parking lot involving a group of men, some said to be brandishing bladed articles.
Two men believed to have been hurt in the incident – thought to be a 36 year old man and a 23 year old man – attended the hospital for treatment and were later discharged.
Inquiries Underway Regarding Maritime Incident Friday Night [Updated]
Sun, 2018-07-08

Police are currently conducting inquiries following a marine incident that occurred sometime between 9pm and 10pm Friday, July 6th in Hamilton Harbour.
First responders were dispatched to the scene Friday night after initial information indicated that a collision occurred between the sailing vessel 'Spirit of Bermuda' and a smaller boat in waters off Albouy's Point.


BPS PHOTOS


BPS TWEETS


bps facebook

security advice for women

Reduce the risk of
becoming a victim of crime with
these simple tips.
Read More >>

robbery prevention

Take steps to reduce the
opportunities for criminals to steal.
Read More >>